This post comprehensively describes the malware problem of Ads by Name popping up during one's browsing and provides instructions to solve the issue.
As far as online advertising is concerned, it's a mixed blessing. On the one hand, that's a fundamental thing that keeps lots of Internet services afloat and actually provides end users with product information of potential interest. On the other, it can be fairly difficult to draw the line between legit e-commerce and its fraudulent counterpart. The application powered by luu.lightquartrate.com service is undoubtedly on the shady side, generating annoying "Ads by Name" all over web pages.
So, what are some of the attributes making it obvious that arbitrary ads are displayed where they are not supposed to be? First off, they show up in amazingly large quantities. Secondly, they appear on all sites regardless of the type thereof: news pages, social networks, weather forecasts, online shopping portals, whatnot – all are going to be affected. And most importantly, from a tech perspective, those objects are generated by a piece of software on the PC rather than a script allowed by the webmaster. The Ads by Name mentioned above meet all of these criteria, moreover they originate from an app that bypasses user interaction when being installed.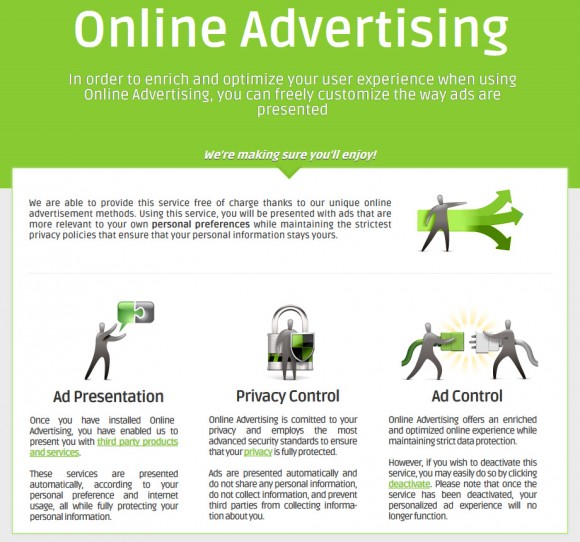 As per the main attributes of the computer program in question, it's completely clear why it pops up some red flags in security software heuristics. It gets into PCs via a tactic that obfuscates the presence of the adverse payload, namely by bundling with third-party utilities. Most of the time it's possible to evade the contamination when installing the affiliated freeware (media tools, file downloaders, forged Java updates, etc.), but that's a matter of caution. The default, or recommended, setup option in this case already includes the bad item, and many people just won't notice this unfortunately. Anyway, the adware onset in the system is always a surprise to anyone affected.
Then comes the active phase of the malicious activity, where a browser extension newly added to Chrome, Firefox and Internet Explorer begins triggering redundant ads. It displays pop-ups labeled "Ads by Name" (or "ADS BY name"), underlined hyperlinks inside text on websites, and new browser windows with luu.lightquartrate.com in them. The latter is the landing page for the whole advertising platform that claims to be an intermediary between users and providers of services or product sellers. Both the popup ads and separate windows constantly appearing when you browse really complicate your web surfing, twisting the normal look and feel of visited sites and slowing the browser down.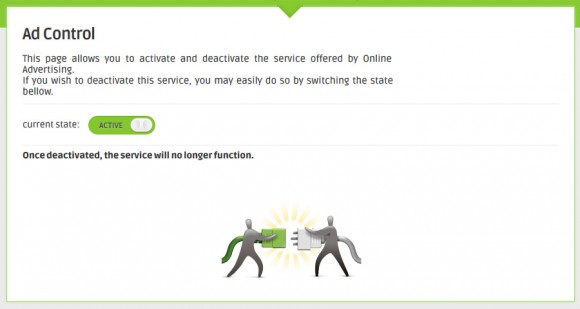 Eventually, everyone who has this nasty add-on on their computer ends up deciding to get rid of it. The developers' site even provides an automatic Ad Control feature (see above), where you can allegedly toggle the noxious online advertising modules on and off. However, we noticed that the current state of the service is active even on a non-infected machine, so switching it back and forth is nothing but an imitation of some action. So use special security instructions to get rid of Ads by Name powered by luu.lightquartrate.com in several steps.
Ads by Name virus automatic removal
All the other adware uninstall methods being worth a try, the cleanup using automatic security software guarantees a proven fix involving little user effort and a trouble-free procedure.
Download and install the featured security tool and launch an in-depth malware checkup by clicking Start Computer Scan buttonDownload Ads by Name remover
When the software returns a list of malicious and potentially unsafe items found on the PC, select Fix Threats in order to have the luu.lightquartrate.com infection eradicated from your machine. An additional virtue of this process is the elimination of other threats that may be active in the background.
Use Control Panel to uninstall Ads by Name adware
Go to Control Panel from Windows Start menu. If you are using Windows XP or Windows 8, proceed to Add or Remove Programs. If it's Windows Vista or Windows 7, Uninstall a program is the right option to click
Carefully examine the list and find a suspicious entry that stands for a recently installed program and may be related to Ads by Name virus. Once spotted, select the Uninstall/Change option for this item in order to complete the removal
Reset the compromised browser to its defaults
Despite the fact that this is a fairly radical fix, resetting the affected web browser is effective. However, be advised you will lose your personalized settings such as temporary Internet files, history, cookies, saved passwords, web form data, toolbars and add-ons. So proceed with caution, and if you're not sure – perform the cleanup using methods highlighted in the previous sections.
Reset Firefox to its original defaults
Open Firefox, expand the Help menu on the top of the window, and in the drop-down list pick Troubleshooting Information. Alternatively, simply type in 'about:support' (without quotes) in the Firefox omnibox and hit Enter.
Troubleshooting Information will open in a separate tab. Click the Reset Firefox button as shown. You're now done.
Reset Internet Explorer to its original defaults
Launch Internet Explorer and proceed to Tools/Gear icon – Internet Options.
Select the Advanced tab at the top and click Reset.
When IE comes up with the respective screen, read the warning carefully and, if sure, put a checkmark for Delete personal settings. Now click Reset.
Reset Google Chrome to its default values
Open your Chrome browser, click the Chrome menu icon to the upper right and select Settings on the list. Alternatively, type in 'chrome://settings' (without quotes) in the URL field.
Find the Show advanced settings… link on the tab that opened up.
Under Chrome's advanced settings, click the button that says Reset browser settings.
Be sure to read the information about the personal settings that will be lost if the transaction gets completed. Click Reset if it's fine with you.
Complete the Ads by Name removal process
Given the likely persistence of this adware sample, it's recommended to repeatedly check the machine for its components after the cleanup procedure has been performed. Rescan your system with trusted security suite to make sure luu.lightquartrate.com extermination has been successful.