The encounter where your-home-page.net becomes one's default start page and search provider should be treated as malware activity, hence removal is a must.
In virus analysis terms, it's important to differentiate between the symptoms and the objects originally causing them. The users who are getting constantly and forcibly redirected to your-home-page.net while online tend to misinterpret that site as their main digital adversary, while it in fact isn't harmful by itself. It's always a piece of malicious software that's affecting the host system on a configuration level in these circumstances. If your web browser has gone frantic, recurrently displaying a totally wrong website instead of the custom ones – blame it on adware. These infections specialize in modifying the Internet navigation defaults in order to either serve ads or rearrange the way web traffic is streaming back and forth.
Neither the user's permission to these alterations nor even their awareness is involved along the way, which are the attributes that make pests like this AV-detectable and not welcome inside any computer. As a rule, the assault's progress co-occurs with an appearance of a new plugin or add-on. Since the adware is cross-browser, the attack surface expands over to all popular browsers, so switching them won't help. The extension replaces the basic set of Internet preferences with its own value, thus making your-home-page.net the single custom parameter for the start page, online search, new tab, and most likely the error page.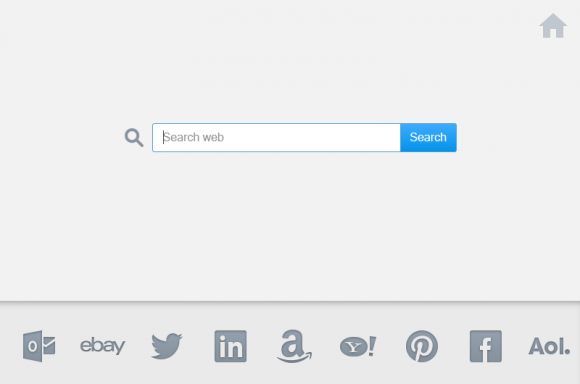 The entry point most widely exploited in this hijack scenario typically comes down to contagious third-party installs. There is an ongoing, well-orchestrated cooperation in place, where the adware authors are partnering with developers of various free programs. It's unfortunately not uncommon these days that freeware is distributed by means of so-called setup clients, which contain random software on top of the main application. The worst part is that these packages are hardly ever transparent in terms of what's under the hood, therefore by leaving the default installation options unaltered users run the risk of authorizing malicious code to also get in. So, unless a new free movie player, file downloader or some auxiliary system tool is badly needed, it's recommended to refrain from installing one if there's a slightest sign of uncertainty as to whether it's coming on its own or it's got company like adware.
The perception of homepage and search hijackers as apps that only affect web browsers is somewhat mistaken and oversimplified. The adware behind your-home-page.net redirects, for instance, also features some system registry meddling while adding new entries that compel the OS to run the malicious code at the beginning and throughout every computer use session. In addition to that, the victim's online data can be monitored and handed over to interested parties for targeted advertising purposes. All of this looks really bad any way you slice it, so the sooner your-home-page.net hijacker is removed from a PC the better off the user is in both the security and privacy context.
Your-home-page.net virus automatic removal
All the other adware uninstall methods being worth a try, the cleanup using automatic security software guarantees a proven fix involving little user effort and a trouble-free procedure.
Download and install the featured security tool and launch an in-depth malware checkup by clicking Start Computer Scan buttonDownload Your-home-page.net remover
When the software returns a list of malicious and potentially unsafe items found on the PC, select Fix Threats in order to have your-home-page.net infection uninstalled from your machine. An additional virtue of this process is the elimination of other threats that may be active in the background.
Use Control Panel to uninstall your-home-page.net adware
Go to Control Panel from Windows Start menu. If you are using Windows XP or Windows 8, proceed to Add or Remove Programs. If it's Windows Vista or Windows 7, Uninstall a program is the right option to click
Sort the list by date and carefully examine it for recently added programs that appear dubious. Once spotted, select the Uninstall/Change option for this item in order to complete the removal
Reset the compromised browser to its defaults
Despite the fact that this is a fairly radical fix, resetting the affected web browser is effective. However, be advised you will lose your personalized settings such as temporary Internet files, history, cookies, saved passwords, web form data, toolbars and add-ons. So proceed with caution, and if you're not sure – perform the cleanup using methods highlighted in the previous sections.
Reset Firefox to its original defaults
Open Firefox, expand the Help menu on the top of the window, and in the drop-down list pick Troubleshooting Information. Alternatively, simply type in 'about:support' (without quotes) in the Firefox omnibox and hit Enter.
Troubleshooting Information will open in a separate tab. Click the Refresh Firefox button as shown. Confirm, and you're done.
Reset Internet Explorer to its original defaults
Launch Internet Explorer and proceed to Tools/Gear icon – Internet Options.
Select the Advanced tab at the top and click Reset.
When IE comes up with the respective screen, read the warning carefully and, if sure, put a checkmark for Delete personal settings. Now click Reset.
Reset Google Chrome to its default values
Open your Chrome browser, click the Chrome menu icon to the upper right and select Settings on the list. Alternatively, type in 'chrome://settings' (without quotes) in the URL field.
Find the Show advanced settings… link on the tab that opened up.
Under Chrome's advanced settings, click the button that says Reset browser settings.
Be sure to read the information about the personal settings that will be lost if the transaction gets completed. Click Reset if it's fine with you.
Complete your-home-page.net removal process
Given the likely persistence of this adware sample, it's recommended to repeatedly check the machine for its components after the cleanup procedure has been performed. Rescan your system with trusted security suite to make sure your-home-page.net virus extermination has been successful.